RUCKUS IoT Suite

Centralized Inventory Control of Your Converged RUCKUS Network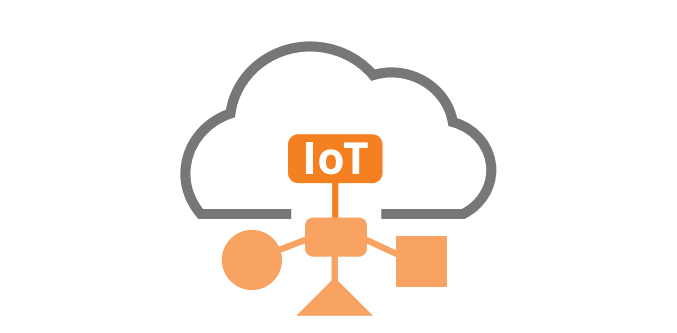 RUCKUS IoT Suite
Get a Quote
Request a Free Trial
RUCKUS IoT Suite Benefits:

RUCKUS IoT Suite is designed to provide network operations and Wi-Fi teams with greater control and flexibility in the management of their SmartZone managed network. IoT Suite provides single-paneof-glass visibility for superior AP inventory monitoring and management, and unparalleled AP health visibility. RUCKUS IoT Suite is a virtual appliance that scales to support your evolving converged wireless and wired edge network.
Overview:
The RUCKUS IoT Suite is a collection of network hardware and software infrastructure components used to create a converged, multi-standard IoT access network.
RUCKUS IoT-ready Access Points (APs)—Accommodate RUCKUS IoT Modules to establish multi-standards wireless access for Wi-Fi and non-Wi-Fi IoT endpoints.
RUCKUS IoT Modules—Radio or radio-and-sensor devices that connect to a RUCKUS IoT-ready AP to enable endpoint connectivity based on standards such as Bluetooth Low Energy (BLE) and Zigbee.
RUCKUS SmartZone Controller—A network controller that provides a management interface for the WLAN.
RUCKUS IoT Controller—A virtual controller, deployed in tandem with a RUCKUS SmartZone OS-based controller, that performs connectivity, device and security management functions for non-Wi-Fi devices, as well as facilitate disparate endpoint management coordination and APIs for northbound integration with analytics software and IoT cloud services

---
The RUCKUS IoT Module (I100) is a pluggable module that connects to a RUCKUS IoT-ready access point. The I100 provides IoT endpoint connectivity using Bluetooth Low Energy (BLE) and Zigbee. I100 serves as a single connectivity point between disparate IoT devices using different protocols and a RUCKUS IoT-ready AP. The I100 IoT Module along with RUCKUS patented technologies coordinates frequency spectrum usage by automating channel selection so different radio-frequency standards can co-habitat intelligently and perform optimally. RUCKUS coordinates channel selection so Wi-Fi and Zigbee do not compete for the same channels.

Need help? Chat with an industry expert right now!
Please fill out the form below or call us at 844-294-0780
Contact Us
Mailing Address:
NetWifiStore.com
A division of Virtual Graffiti, Inc.
9979 Muirlands Blvd.
Irvine, CA 92618
Local: 949-870-3500
Toll Free: 844-294-0780
Our team is here to help you! We are available from Monday – Friday: 7am - 9PM PST and Saturday – Sunday: 9am - 6PM PST and attempt to respond to all inquiries within 1 business day.
Please Note: Technical support is provided by the manufacturer. If you have a product support related questions, please contact the manufacturer directly.