RUCKUS® i100 IoT Module

The i100 IoT module provides IoT functionality to RUCKUS AP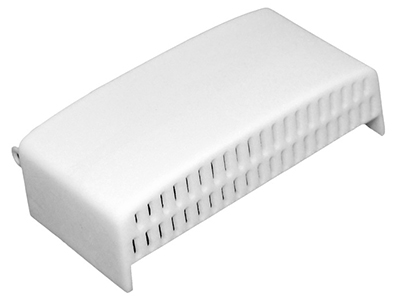 CommScope RUCKUS Products
RUCKUS IoT Module
RUCKUS IoT Module, Zigbee, BLE.
#902-I100-WW00
Our Price: $225.00
More pricing below, click here!
Overview:
Organizations seeking to deploy IoT solutions face a complex, fragmented ecosystem of standards, devices and services that often slows or stalls enterprise IoT deployments.
To encourage adoption, enterprise IoT solution vendors develop verticallyintegrated, proprietary infrastructure silos that often address only a single problem but that do not readily integrate with other silos—and offer limited opportunity for infrastructure reuse. The net result is that even successful IoT deployments require redundant network infrastructure, additional security apparatus and extensive integration services.
The RUCKUS IoT Suite is a collection of network hardware and software infrastructure components that enable organizations to build a secure IoT access network that addresses these issues. The RUCKUS IoT Suite consolidates multiple physical-layer IoT networks into a single network—enabling organizations to more quickly realize benefits from IoT investments.
The i100 IoT module provides IoT functionality to RUCKUS AP.
Integrates with existing RUCKUS APs
Supports Zigbee and Bluetooth® Low Energy
Eliminates the need for redundant overlay IoT Networks
RUCKUS pre-WiFi 6 Access Points that have a USB Port can use the i100 module to add IoT functionality to the existing Wi-fi network.
The i100 provides Bluetooth and Zigbee radio capabilities, integrates with the existing RUCKUS AP via a USB connections. IoT traffic is directed to the IoT Controller which provides visiability, management, and configuration capabilities as well as north bound APIs to cloud based, device specific tools and services.
Through the i100 module, we are able to enforce network security and policy for attaching IoT devices as well as securing IoT traffic over the network and to the cloud.
Pricing Notes:
Pricing and product availability subject to change without notice.
CommScope RUCKUS Products
RUCKUS IoT Module
RUCKUS IoT Module, Zigbee, BLE.
#902-I100-WW00
Our Price: $225.00