RUCKUS Smart Positioning Technology (SPoT)

Industry's Most Flexible Smart Wi-Fi Positioning Service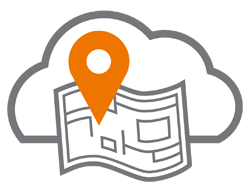 Sorry, this product is no longer available, please contact us for a replacement.
Overview: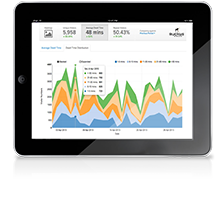 RUCKUS Smart Positioning Technology (SPoT) combines unique advantages including options for public cloud-based services or a locally hosted VM, and a choice of location metrics that best fits a business' needs. Enterprises or Managed Service Providers can use SPoT APIs to incorporate location data into their own applications. A robust ecosystem of partners provides additional leverage of SPoT for applications in retail, transportation, education, and other vertical markets.
SPoT comes in two levels of service:
SPoT Point: detects client locations in real-time through drop-pin analytics, with a range of 5-10 meters at 80% confidence. SPoT Point is well suited for high-density deployments.SPoT Presence services provide venues with low access point density with footfall analytics and device positioning at proximity accuracies.
SPoT Presence: uses proximity analytics to detect overall number of devices location to the nearest AP. SPoT Presence is a cost-effective solution with location analytics that is ideal for smaller venues with fewer APs.
Both versions of SPoT include Engagement APIs- a set of APIs that enable RUCKUS Ecosystem Partners to create a new generation of mobile applications and location intelligent features. Through these joint solutions, enterprises will be able to locate wifi clients, send targeted information, and analyze marketing effectiveness.
RUCKUS SPoT can be purchased as a cloud-based subscription, or as Virtual SPoT, a virtualized instance deployed on-premise with no recurring costs. Virtual SPoT works on VMWare ESXi to deliver Point or Presence location features from Enterprise or Managed Service Provider data centers.
Pricing Notes:
Pricing and product availability subject to change without notice.
CommScope RUCKUS Products
RUCKUS Virtual Smart Positioning Technology (vSPoT)
RUCKUS Virtual Smart Positioning Technology (vSPoT) Base Softeware Platform as a Virtual Appliance, 1 Instance License, Perpetual
#L09-VSPT-WW00
Our Price: $995.00
RUCKUS Virtual Smart Positioning Technology (vSPoT) AP Management License for 1 AP, Perpetual
#L09-0001-VSPT
Our Price: $100.00
WatchDog Support for vSPoT
RUCKUS WatchDog Support for vSPoT, 1 Year
#S01-VSPT-1000
Our Price: $208.95
RUCKUS WatchDog Support for vSPoT AP License, 1 Year
#S01-0001-1LSP
Our Price: $21.00
RUCKUS WatchDog Support for vSPoT, 3 Year
#S01-VSPT-3000
Our Price: $417.90
RUCKUS WatchDog Support for vSPoT AP License, 3 Year
#S01-0001-3LSP
Our Price: $42.00
RUCKUS WatchDog Support for vSPoT, 5 Year
#S01-VSPT-5000
Our Price: $626.85
RUCKUS WatchDog Support for vSPoT AP License, 5 Year
#S01-0001-5LSP
Our Price: $63.00
WatchDog Support Renewal for vSPoT
RUCKUS WatchDog Support Renewal for vSPoT, 1 Year
#S21-VSPT-1000
Our Price: $208.95
RUCKUS WatchDog Support Renewal for vSPoT AP License, 1 Year
#S21-0001-1LSP
Our Price: $21.00
RUCKUS WatchDog Support Renewal for vSPoT, 3 Year
#S21-VSPT-3000
Our Price: $417.90
RUCKUS WatchDog Support Renewal for vSPoT AP License, 3 Year
#S21-0001-3LSP
Our Price: $42.00
RUCKUS WatchDog Support Renewal for vSPoT, 5 Year
#S21-VSPT-5000
Our Price: $626.85
RUCKUS WatchDog Support Renewal for vSPoT AP License, 5 Year
#S21-0001-5LSP
Our Price: $63.00