RUCKUS ZoneFlex R720

Indoor 802.11ac Wave 2 4x4:4 Wi-Fi Access Point with Multi-gigabit Backhaul for the Densest Device Environments
Sorry, this product is no longer available, please contact us for a replacement.
More pricing below, click here!
Overview:
Organizations must support accelerating demands on their WLAN infrastructure with the rise of Internet of Things (IoT), bandwidth hungry applications and Bring Your Own Device (BYOD). The need for employees and customers to have the best user experience is driving organizations in every vertical to adopt the best possible network infrastructure. The RUCKUS R720 allows all enterprises to deploy an affordable, high performance and highly resilient Wi-Fi network.
The R720 indoor AP is the industry's highest capacity four-stream 802.11ac Wave 2 wireless access point. The R720 delivers reliable connectivity for high-density Wi-Fi environments where noise and interference are a big challenge. With MU-MIMO, the R720 can simultaneously transmit to multiple Wave 2 clients in the widest available channels, drastically improving RF efficiency even for non-Wave 2 clients. In today's networks, it only takes a few 802.11ac clients to impact overall network performance by overdriving a 1Gbps backhaul network connection. This problem is easily solved by the R720's 2.5Gbps backhaul connection, eliminating the need for additional cable runs and switch ports.
Large enterprises, office buildings, university campuses, convention centers—these are just some of the environments where high-speed, high-capacity Wi-Fi is critical to productivity, revenue generation, and customer satisfaction.
This high-end 802.11ac Wave 2 wireless access point incorporates patented technologies found only in the RUCKUS Wi-Fi portfolio.
BeamFlex+ adaptive antenna technology directs each packet over the best performing signal path, extending coverage range and mitigating interference automatically.
ChannelFly technology chooses the best channel to give users the highest throughput— delivering up to 50 percent capacity gain over competitive dynamic channel selection approaches.
Whether organizations are deploying ten or ten thousand APs, the R720 is also easy to manage through Ruckus' appliance, virtual and cloud management options.
Patented BeamFlex+ technology extends signal range, improves stability of client connections
The R720 integrates patented software-controlled adaptive antennas that delivers additional signal gain per radio chain. As BeamFlex+ adapts to client locations and antenna polarity, the smart antenna technology optimizes the RF energy toward client on a per packet basis. This allows for substantial performance improvement and a reduction in packet loss from the ability to automatically mitigate interference. BeamFlex+, with PD-MRC or polarization diversity, ensures the R720 listens in all polarizations simultaneously. This results in significant receive signal gain from mobile devices with weak transmitters.
Multi-User MIMO (MU-MIMO)
802.11ac MU-MIMO allows the R720 to transmit multiple spatial streams to multiple client devices simultaneously, increasing the total throughput and capacity of the wireless network. The R720 is able to provide up to four clients each their own dedicated fullbandwidth channel using an MU-MIMO technique known as spatial reuse. This capability enables several benefits:
Efficient use of available spectrum effectively multiplies the total capacity of a network, allowing it to meet the increasing data demand driven by the proliferation of mobile Wi-Fi clients and data-hungry applications such as high-definition video streaming.
Additionally, MU-MIMO does not require client devices to time-share connections with other clients on the network as in legacy Wi-Fi, which means each device experiences less wait time and makes the network more responsive overall. Even legacy clients benefit from MU-MIMO on the wireless network, because substantially increased efficiency for MU clients leaves the network with more free time and capacity by supporting multiple users.
Advanced WLAN applications
When used with the RUCKUS WLAN management systems, the R720 supports a wide range of value-added applications such as guest networking, Dynamic PSK, hotspot authentication, wireless intrusion prevention and many more. WLANs can also be grouped and shared by specific APs. In a centrally managed configuration, the R720 works with various authentication servers including AD, LDAP, and RADIUS.
Features:
Wireless Features
4-stream 802.11ac Multi-User MIMO (MU-MIMO)
Concurrent dual-band (5GHz/2.4GHz) support
80MHz, 80+80MHz and 160MHz channelization; 256-QAM modulation support; 1733 Mbps PHY rates at 5GHz
256-QAM support on 2.4GHz
802.11ac standard Tx Beamforming
Backward compatible with legacy 802.11 clients
Space Time Block Coding for increased handset performance
Improved Maximum Ratio Combining (MRC) for best-in-class receive sensitivity
Low Density Parity Check (LDPC) for increased data throughput at all ranges
BeamFlex+ (PD-MRC) improves signal reception of mobile devices
Integrated smart antenna with many unique patterns for ultra reliability
Unmatched Rx sensitivity down to -104 dBm
Interfaces
One 2.5Gbps Ethernet port and one 1Gbps Ethernet port
Ethernet Port Link Aggregation (LACP)
USB port for hosting Internet-of-Things (IoT) devices such as Bluetooth Low Energy (BLE) smart beacons
Power
802.3af/at/bt Power over Ethernet (PoE, PoE+, PoH, UPoE) via the 2.5Gbps Ethernet port.
12V DC input
| Power Source | 2.4GHz | 5GHz | 2nd Eth | USB |
| --- | --- | --- | --- | --- |
| 802.3af PoE | 1x4 18dBm/chain | 1x4 20dBm/chain | - | - |
| 802.3at PoE+ | 4x4 18dBm/chain | 4x4 22dBm/chain | - | - |
| PoH, UPoE, Injector, 12VDC | 4x4 23dBm/chain | 4x4 22dBm/chain | Yes | Yes |
Software
Four software QoS queues per client station
Up to 16 BSSIDs per radio with unique QoS and security policies
Either standalone or centrally managed
Integrated NAT and DHCP support
Multicast IP video streaming support
WPA-PSK (AES), 802.1X support for RADIUS and AD*
SmartMesh Networking*
Zero-IT (BYOD) and Dynamic PSK*
Admission control/load balancing*
Band balancing
Captive portal and guest accounts*
Accessories
Wall or ceiling mountable with padlock security
Built in mounting options for fast and easy deployment
* when used with management.
Benefits:
Multi-Gigabit Access Speeds
Liberate Wi-Fi Wave 2 performance by connecting to multi-gigabit switches using the onboard 2.5GbE (802.3bz) port
Unmatched Performance
Mitigate interference and extend coverage with patented BeamFlex+ utilizing over 4,000 directional antenna patterns.
Service More Devices
Support more devices simultaneously with four MU-MIMO spatial streams while improving nonWave 2 device performance
Optimize Throughput
Improve performance automatically with ChannelFly and machine learning, which finds less congested WiFi channels with dynamic RF channel selection
Universal Aps
Connects to Cloud management, on-premise physical/ virtual appliances, and controller-less RUCKUS offerings – the R720 work with all available management options
Expanding Capabilities
Augment AP capabilities through the onboard USB 2.0 port to support additional technologies like BLE
More Devices Supported
Connects the latest devices with concurrent dual-band radios (2.4GHz / 5GHz) with support for older 2.4GHz only clients
Great Applications
The R720 is more than just great Wi-Fi with support for onboarding with Cloudpath, locationing with SPoT, analytics with SCI and more
Deployment:

Specifications:
Learn More

Learn More

Learn More

Learn More

Feature/Description

High-end

802.11ax 4x4 dual concurrent AP with MU-MIMO,

BeamFlex+ and 2.5Gbps backhaul

High-end

802.11ax 8x8 dual concurrent AP with MU-MIMO,

BeamFlex+ and 5Gbps backhaul

High-end

802.11ac Wave 2 dual- concurrent AP with MU-MIMO

BeamFlex+ and 2.5Gbps backhaul

High-end

802.11ac Wave 2 dual- concurrent AP with

MU-MIMO and BeamFlex+

Maximum PHY rate

2400 Mbps (5GHz)

1148 Mbps (2.4GHz)

4800 Mbps (5GHz)

1148 Mbps (2.4GHz)

1733 Mbps (5GHz)

600 Mbps (2.4GHz)

1733 Mbps (5GHz)

600 Mbps (2.4GHz)

Wi-Fi technology

802.11ax (2.4GHz, 5GHz) Wi-Fi CERTIFIED 6™

802.11ax (2.4 GHz, 5GHz)

802.11ac (5GHz)

802.11n (2.4GHz)

802.11ac (5GHz)

802.11n (2.4GHz)

Concurrent users

1024

1024

512

512

Radio chains:streams

4x4:4

8x8:8

4x4:4

4x4:4 SU-MIMO

4x4:3 MU-MIMO

Antenna patterns (per band)

4,000+

4,000+

4,000+

4,000+

Antenna gain

Up to 3dbi

Up to 2dBi

Up to 3dBi

Up to 3dBi

PD-MRC

Rx sensitivity (2.4/5GHz)

-102dBm

-103/-101dBm

-104dBm

-104dBm

ChannelFly

SmartMesh

USB (IoT Ready)

Ethernet ports

1x1GbE 1x2.5GbE

1x 1/2.5/5 Gbps

1x 10/100/1000 Mbps

1 x 1GbE and 1 x 2.5GbE

2 x 1GbE

Integrated BLE/ZigBee

—

—

WLAN Control and Management

· ZoneDirector

· SmartZone

· Unleashed

· RUCKUS Cloud

· ZoneDirector

· SmartZone

· RUCKUS Cloud

· ZoneDirector

· SmartZone

· Unleashed

· RUCKUS Cloud

· ZoneDirector

· SmartZone

· Unleashed

· RUCKUS Cloud
1 Max power varies by country setting, band, and MCS rate
2 BeamFlex+ gains are statistical system-level effects (including TxBF), translated to enhanced SINR here, and based on observations over time in real-world conditions with multiple APs and many clients
3 Rx sensitivity varies by band, channel width, and MCS rate
4 Refer to price list for current country certifications
Views: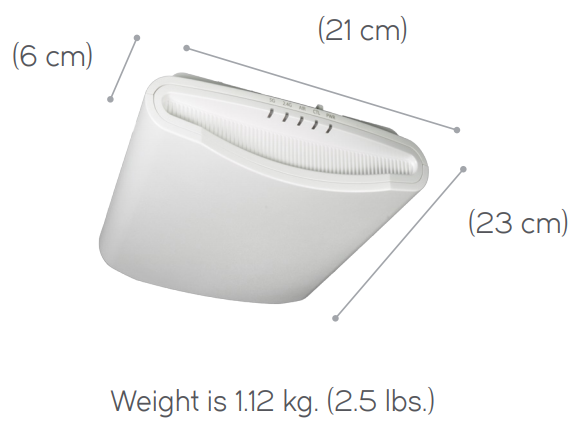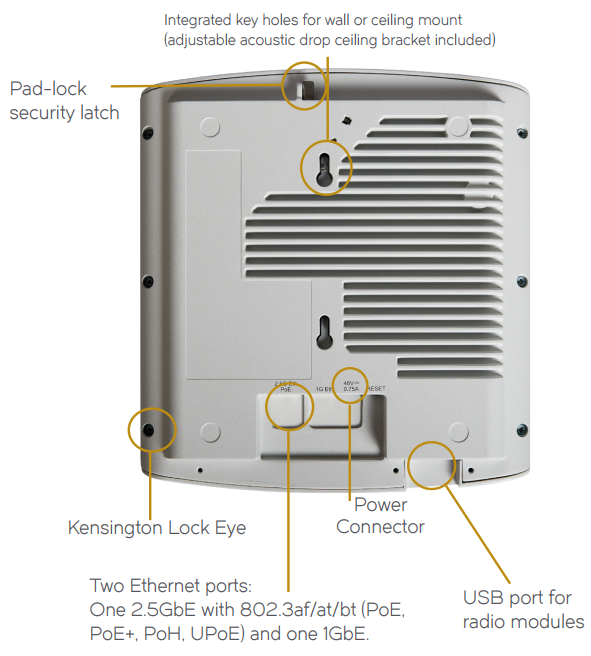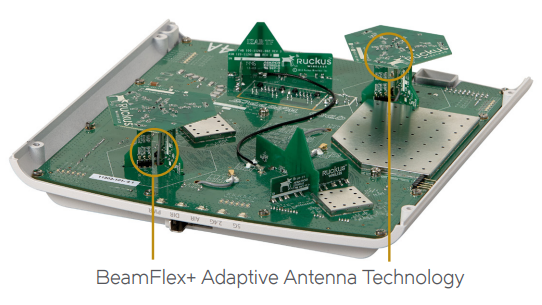 Pricing Notes:
Pricing and product availability subject to change without notice.
CommScope RUCKUS Products
Support for ZoneFlex R720
RUCKUS Support for ZoneFlex R720, 1 Year
#806-R720-1000
Our Price: $191.10
RUCKUS Support for ZoneFlex R720, 3 Year
#806-R720-3000
Our Price: $408.45
RUCKUS Support for ZoneFlex R720, 5 Year
#806-R720-5000
Our Price: $544.00
Support Renewal for ZoneFlex R720
RUCKUS Support Renewal for ZoneFlex R720, 1 Year
#826-R720-1000
Our Price: $182.00
RUCKUS Support Renewal for ZoneFlex R720, 3 Year
#826-R720-3000
Our Price: $389.00
RUCKUS Support Renewal for ZoneFlex R720, 5 Year
#826-R720-5000
Our Price: $518.00
WatchDog Advanced Hardware Replacement for ZoneFlex R720
RUCKUS WatchDog Advanced Hardware Replacement for ZoneFlex R720, 1 Year
#803-R720-1000
Our Price: $81.90
RUCKUS WatchDog Advanced Hardware Replacement for ZoneFlex R720, 3 Year
#803-R720-3000
Our Price: $163.80
RUCKUS WatchDog Advanced Hardware Replacement for ZoneFlex R720, 5 Year
#803-R720-5000
Our Price: $245.70
WatchDog Advanced Hardware Replacement Renewal for ZoneFlex R720
RUCKUS WatchDog Advanced Hardware Replacement Renewal for ZoneFlex R720, 1 Year
#823-R720-1000
Our Price: $78.00
RUCKUS WatchDog Advanced Hardware Replacement Renewal for ZoneFlex R720, 3 Year
#823-R720-3000
Our Price: $156.00
RUCKUS WatchDog Advanced Hardware Replacement Renewal for ZoneFlex R720, 5 Year
#823-R720-5000
Our Price: $234.00
RUCKUS ZoneFlex R720 Series Accessories
RUCKUS Spares of US Power Adapter for RUCKUS R720 - quantity of 1
#902-1170-US00
Our Price: $45.00
RUCKUS T-bar ceiling mount kit for R720, R710, R610, R510, R310�for mounting to flush frame ceiling
#902-0195-0000
List Price:
$38.00
Our Price: $30.00
RUCKUS Power over Ethernet (PoE) Injector (90 � 264 VAC 47-63 Hz)
#902-0180-US00
Our Price: $150.00