RUCKUS Solutions - 3G/4G Offload

Smarter Wi-Fi for a Mobile World
Mobile network operators (MNOs) the world over are facing a common structural problem in their businesses. Traffic growth is outstripping the capacity of 3G network deployments in urban "hot zones", making it difficult in some cases even to hold an uninterrupted mobile phone conversation during rush hour. In turn, operators are under pressure to offer faster data speeds to keep up with their customers' insatiable demand for data intensive applications. But the implications are dire: the cost of transporting data is expected to outpace revenue, and a poor user experience resulting from network congestion will result in churn, one of the largest costs operators incur. Consequently, operators are planning to use every tool available to them. Smarter Wi-Fi systems are one essential tool.
A smarter approach to Wi-Fi that employs advanced interference rejection techniques and adaptive signal controls is required to provide the range and predictable performance expected by mobile operators. In addition, a seamless subscriber roaming experience, clean integration into the 3GPP network and a complete range of Wi-Fi form factors (from indoor access points to outdoor mesh access nodes, point-to-point/multipoint backhaul to comprehensive network management) are all essential elements of a next generation Wi-Fi solution for mobile operators.
RUCKUS Networks has developed a reference architecture and purpose-built Wi-Fi systems for providers that addresses many of the concerns faced with the integration of Wi-Fi within the large mobile operator infrastructure. This next generation reference architectures addresses areas such as:
Increasing the reliability of the unlicensed spectrum through advanced radio implementation
Extending signal coverage using high gain, software-controlled, directional antenna systems
Seamless integration of Wi-Fi with essential core services
Higher speed and lower cost long-range 802.11n backhaul links
Stable connectivity and consistent performance through interference rejection technology
Self-organizing mesh deployment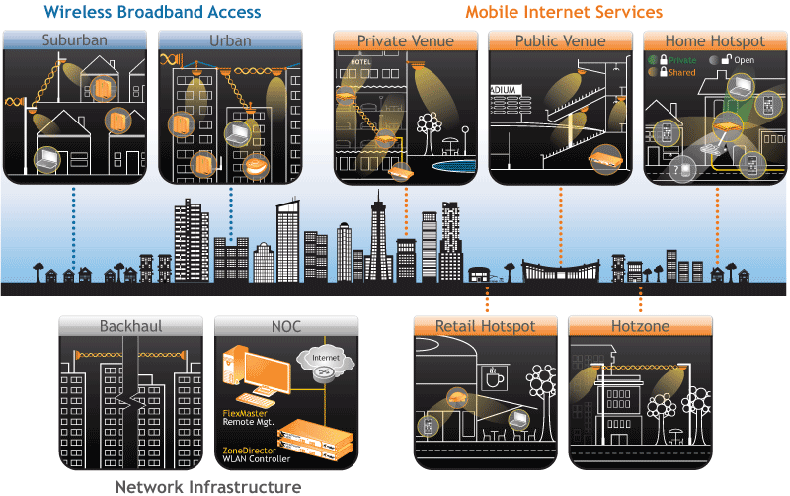 This chart from Chetan Sharma Consulting forecast a strong increase in mobile offload solutions based on technologies like Wi-Fi.
RUCKUS has long been a leader in the development and deployment of carrier-class solutions to the worlds MNOs.
So what are the elements of a carrier-class Smart Wi-Fi solution:
It all starts with advanced adaptive antenna technology which provides high performance in almost any situation. Adaptive antennas do this by controlling the effects of multi-path to deliver up to 6 dB of additional gain as seen by the user's device.
Hotspot 2.0 based automatic and secure roaming makes the process of connecting to Wi-Fi as easy as when connecting to a 3G/4G service.
Network Function Virtualization using hypervisor technology to increase the scale and simplify the management of Wi-Fi networks.
Wi-Fi Calling support with advanced QoS techniques
Advanced radio resource management
Self optimizing and self organizing network architectures
Value added services like location based services, along with reporting and analytics
Evolved packet core integration via GTP tunneling
All of the above have been incorporated into RUCKUS Smart Wi-Fi solutions.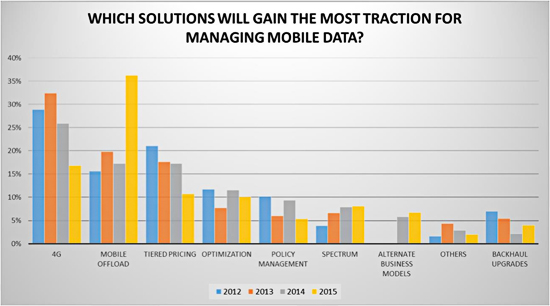 Chetan Sharma Consulting Forecast